MSR-Traffic GmbH presents another new product: The LED matrix cube CUBI provides intelligent parking management.
MSR-Traffic GmbH in Pocking is further expanding its product portfolio in parking managementt. The LED cube (IP45) with power supply unit is ideally suited for ceiling mounting indoors. The CUBI is particularly used in intersection areas of multi-storey car parks, as various messages in the form of texts, symbols, numbers and arrows can be transmitted on the 4-sided displays to regulate traffic.
In a safe and reliable manner, the occupancy status of the parking spaces is displayed and the person looking for a parking space is guided to the next free parking space. The LED cube is used in particular at bus and train stations, in stadiums, restaurants and shopping centres as well as a signpost, remaining space and handicap display or as an animated display above charging stations.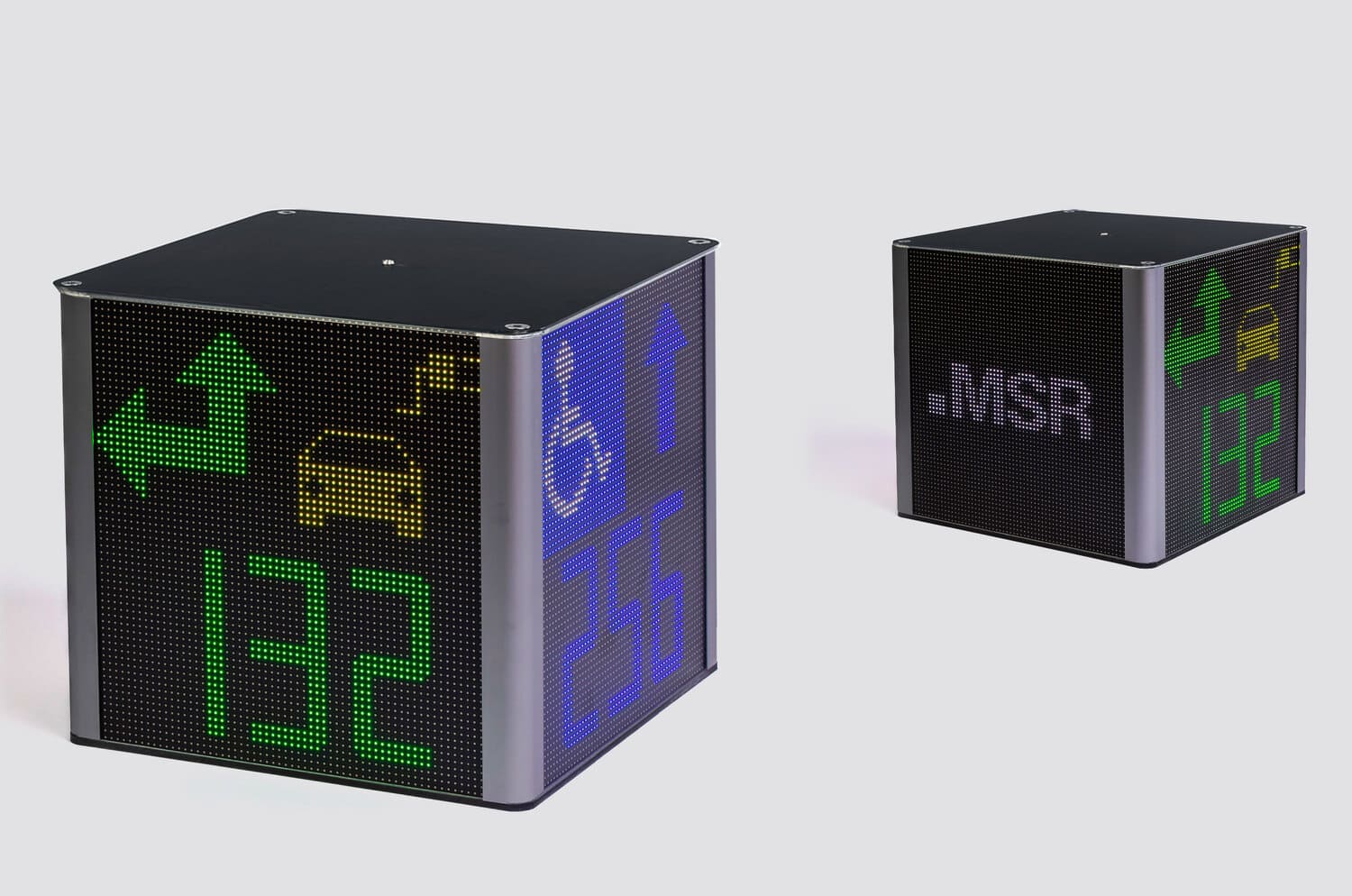 ©MSR-Traffic GmbH
Due to the amazing visual performance and the modular construction, there is the possibility to use the cube both indoors and outdoors as a traffic sign in parking management.
The status of the individual parking space is detected dynamically and in real time with subsequent information transfer via a serial / Ethernet interface to the LED cube. The occupancy status is then visualized via the integrated LEDs.
Benefits in parking management
High luminosity
Brightness control via light sensor
Robust and practical housing
Energy-saving LED technology
Support of animations, images, text, clock, temperature etc.